Chino Police Mounted Posse
Make a difference in OUR community .....
We are a nonprofit volunteer mounted patrol community service organization . The posse is committed to providing aid and assistance to the Chino community. The men and women of the posse attend city functions and as well as other outside activities. The membership is an equestrian unit composed of CILVILIAN VOLUNTEERS and sworn officers trained to
assist in emergency situation or perform special mounted services as directed by the Chino Police Department. Since 1990 we have acted as a color guard and
community ambassador for the City of Chino Police Department, which is dedicated to providing excellent service.
We meet on the first Thursday of each month at the Chino Police Department. Please take the time to look through our website. If you would
like to attend a monthly meeting to just check us out please contact us and we will send information for you to attend...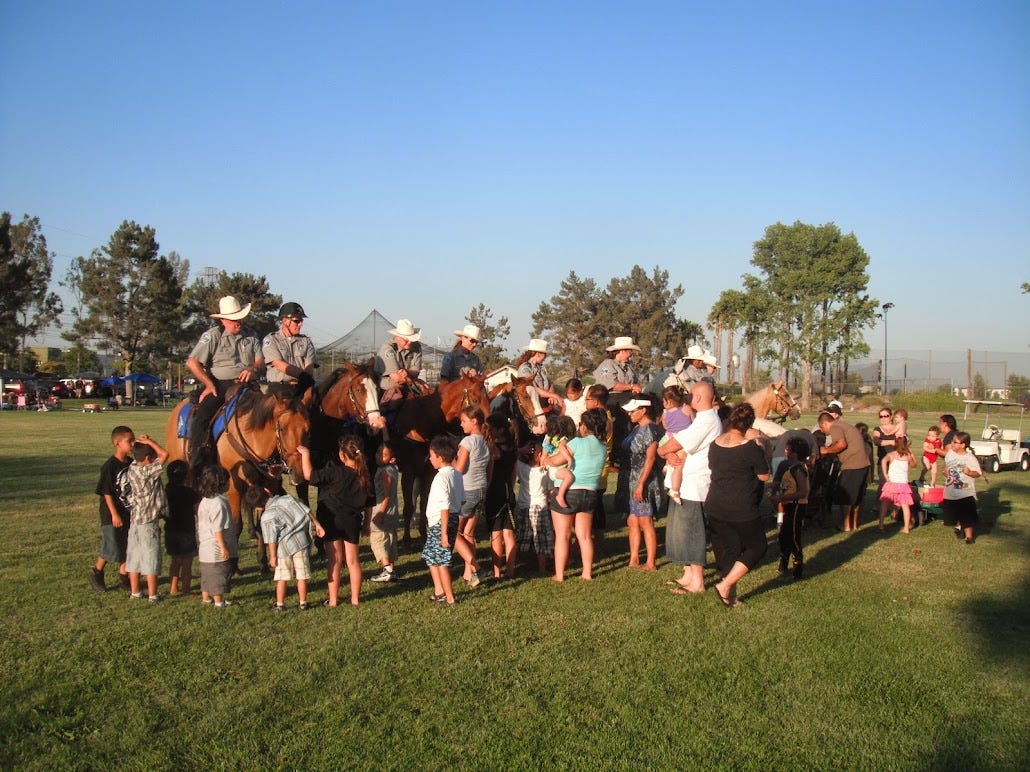 "The best way to find yourself is to lose yourself in the service of others." – Gandhi
Events * Trainings * Patrols * Special Events
Content from Youtube can't be displayed due to your current cookie settings. To show this content, please click "Consent & Show" to confirm that necessary data will be transferred to Youtube to enable this service. Further information can be found in our Privacy Policy. Changed your mind? You can revoke your consent at any time via your cookie settings.
Consent & Show
Our work is our purpose, our driving force. It's the reason we give up our personal time and do what we do. Most importantly, it keeps pushing us to achieve bigger and better things with each new challenge .
Want to know more?
Because we want volunteering with us to be easy, you'll find lots of information right here on our website. But we also understand that, sometimes, it can be more beneficial to talk through the details. So whether you want to find out more about our group, need some guidance and advice or are ready to discuss your voluntarism , there are lots of ways to contact us. We love hearing from potential members . Whatever we can help you with, please don't hesitate get in touch. We're always happy to help.


"Alone we can do so little; together we can do so much." – Helen Keller
Content from YouTube can't be displayed due to your current cookie settings. To show this content, please click "Consent & Show" to confirm that necessary data will be transferred to YouTube to enable this service. Further information can be found in our Privacy Policy. Changed your mind? You can revoke your consent at any time via your cookie settings.
Consent & Show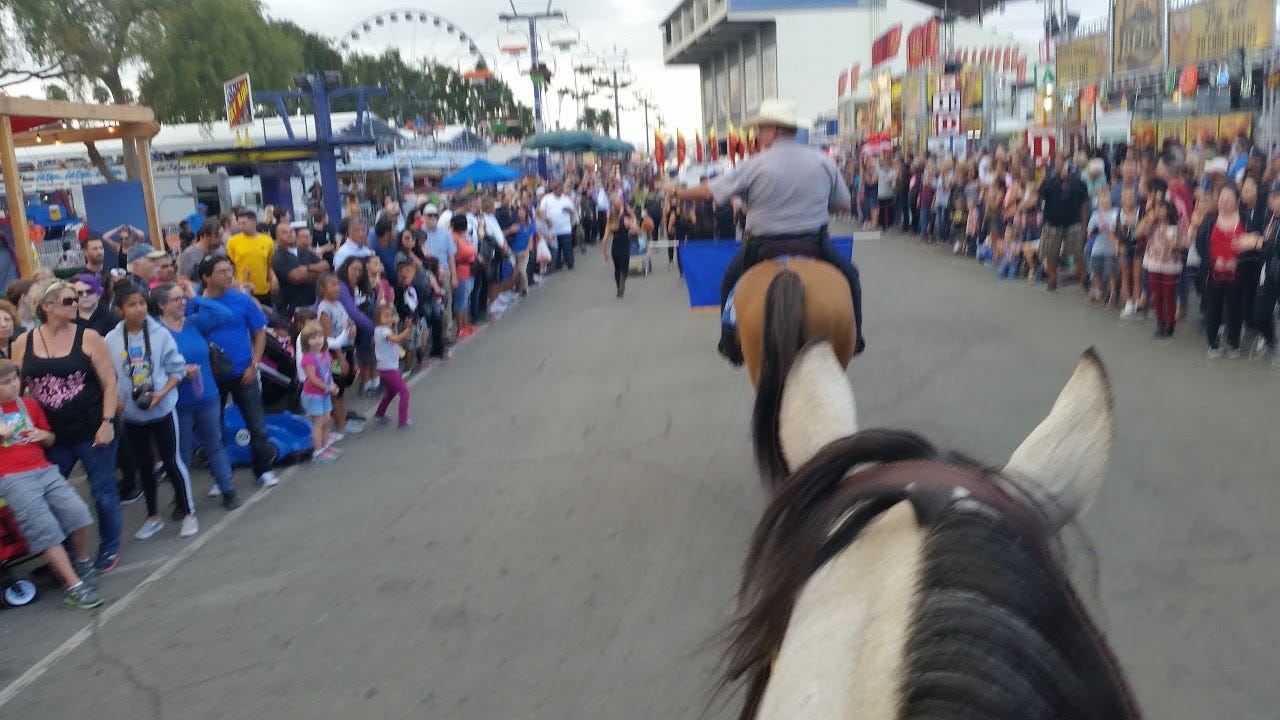 Gallery
We love connecting with the Chino community. From adults to children the horses are always a big thrill.
Content from Facebook can't be displayed due to your current cookie settings. To show this content, please click "Consent & Show" to confirm that necessary data will be transferred to Facebook to enable this service. Further information can be found in our Privacy Policy. Changed your mind? You can revoke your consent at any time via your cookie settings.
Consent & Show
Content from Facebook can't be displayed due to your current cookie settings. To show this content, please click "Consent & Show" to confirm that necessary data will be transferred to Facebook to enable this service. Further information can be found in our Privacy Policy. Changed your mind? You can revoke your consent at any time via your cookie settings.
Consent & Show